Welcome to Your First Hot Yoga Class: Hot Yoga 101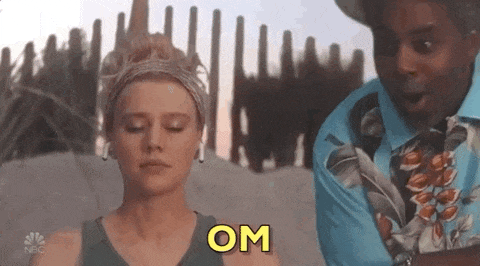 Welcome to your first hot yoga prep class! We're not going to lie and tell you things don't get a little bit heated during a hot yoga session. With any room set over 86 degrees, you're gonna bet you won't always leave that room powder dry and smelling like roses.  
Don't let that scare you off! The benefits by far outweigh the short-term discomfort. After your class, you'll feel the sweet satisfaction of accomplishing a challenging new skill. Plus, water will taste like liquid gold, food will fuel your body with every bite, and that first night's snooze in itself.. will have you coming back for more. Though, before you get to enjoy all those fantastic gains, you gotta actually put in the work. Sorry, not sorry!
Don't worry! We're here to prepare you for your first class to make sure your prep doesn't have you breaking a sweat (just yet). Here are our four tips to get you through your first class!
Be Safe. Hydrate.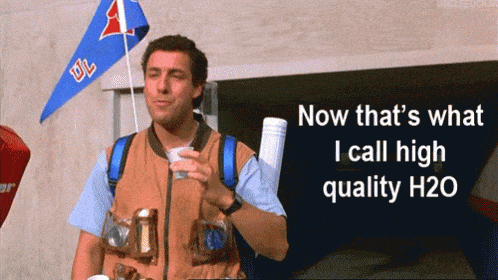 If you want to be sure you will be on your A-game for your first class, you need to drink water regularly throughout the day. You will lose a lot of body sweat and minerals during a hot yoga class. It is essential to hydrate and nourish your body to ensure you have the energy needed to make it through a class. Start prepping the day before by hydrating with electrolytes, eating healthy meals, and getting a good night's rest. Your future you will love you for it! 
Try your best to schedule your meals so that you do not have a full stomach before your class. To be fair, we wouldn't recommend eating anything heavy at least two hours before. If you're super hungry before heading to the studio, have a small snack such as fruit or nuts to keep your energy flowing. 
Remember, you will be sweating while stretching, balancing, twisting, and training your muscles. 
You can dress to impress, but you don't have to!

It's no surprise that it's going to get toasty during a hot yoga class. However, wearing a lot of clothing, regardless if your garments are loose, can make you feel heavy and uncomfortable. So, in this case, you may want to lose those that sweatshirt.
Wearing the right clothes for hot yoga simply means that you need to choose an outfit that you will be comfortable getting very sweaty in. Ommmm, like drenched. Go for items that are light, easy to wash, and that doesn't retain too much sweat, which may weigh you down.   
Wear what makes you feel good to concentrate more on being present during your practice. With sweat dripping in our eyes, buns falling out, and water bottles being knocked over, we sometimes look like a hot mess during yoga. It's okay! Don't worry about impressing anyone; we're on the journey together.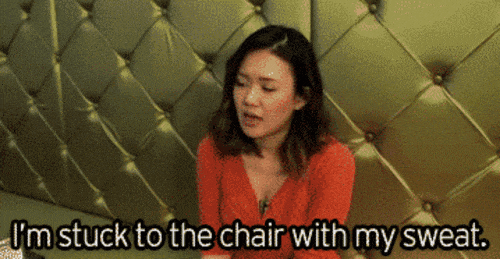 The most important thing is to wear what is the most comfortable for you. Sometimes, we roll up to the studio like material girls with our matching sets and sleek buns. Yeah, well, other times, we rolled out of bed 15 minutes before, and the fit just isn't giving. But it doesn't matter because WE SHOWED UP!
Pro tip: Plan your outfit for both during and after class if you can. Or, just be like us, and own the days you feel like a hot ass mess. Just bring your S41 towel, so you don't stick to your car on your way home ;)
Bring a mat and towel. Or Two!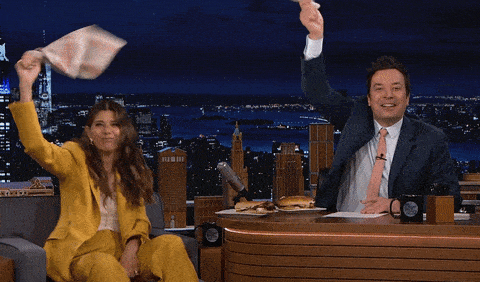 In hot yoga, you must be willing to embrace the sweat. Sweat is very cleansing and detoxifying for your skin and body. If you can, bring your own mat to hot yoga, it is always recommended. Your mat is def bound to have at least a layer of sweat on it by the time you finish the class.
You'll also want to bring at least two towels with you! First, you will want a large towel to lay over your mat to soak up sweat and prevent you from slipping and sliding everywhere. Our S41 towel is perfect for this. This is best to prevent the slip n slide for your first class (and all others, of course). A second smaller towel to wipe your face and keep the sweat out of your eyes (coming soon!). You probably won't want to use the same towel to wipe your face after using it on your mat because it will not be a dry towel, let me tell you. 
Certain mats, such as Liforme are great for hot yoga. You can purchase our large super-absorbent microfiber towels specifically designed to go over your mat. We've designed them to look and feel amazing, so you're vibing all the way through your sweat sesh. 
Take it one day at a time… and one breath at a time! 
When all else fails, follow your breath. Breathing, you will find, is the magic formula for all types of yoga. But.. in the Sahara desert conditions of hot yoga, it may not be as easy to perfect. The good news is that practice makes progress, and breathing techniques are usually guided throughout the sessions.
Once you start the class, try to practice some self-love. Be gentle with yourself, and don't push yourself too hard.  
Trying out new things is a challenge, and yoga is a lifelong practice that takes patience. There is no need to achieve everything during your first class!  
If you feel overwhelmed, stop and breathe deeply in a comfortable pose. If you don't know any pose, lay down flat on your back with your heart up to the sky or take a child's pose. Restore and calm your nervous system with deep exhales. 
When your session is coming to a close, take your time! There is no need to leave in a rush. Sit up when you're ready, drink some water (slowly), take a few breaths, and make your way back. The main reason is to avoid any unpleasant head rushes or an upset stomach. Let those post-workout endorphins release and praise yourself for accomplishing your first class!
Book that class!
Remember, no one got anywhere without trying, and we were all beginners at one point. Talking to your yoga teacher beforehand about what to expect may calm your nerves as they can assure you that you'll be taken care of. They may adjust the moves for beginners and have an eye out to make sure things are going at a safe pace. It's also important to realize that you may need to take a few breaks during your first class. 
Don't push your body too hard!
Pushing yourself too hard the first time could mean less of a chance you will come back. Go with the flow! The goal is to enjoy yourself and listen to your body. Remember, it's all about progress, not perfection. All in all, just breathe :)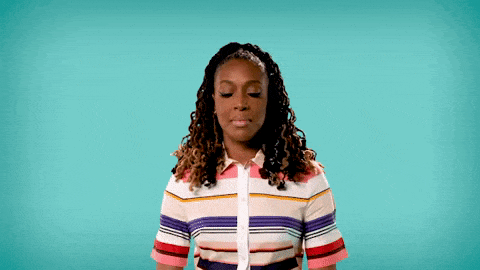 Why You'll Love our Towel
We're SUPER absorbent for your Hot Yoga or Pilates Sessions
Made out of microfiber - we dry in half the time of a cotton towel
Bright, stylish pattern to match your outfit! (no more tedious, neutral yoga towels!)
Bring us to every workout!